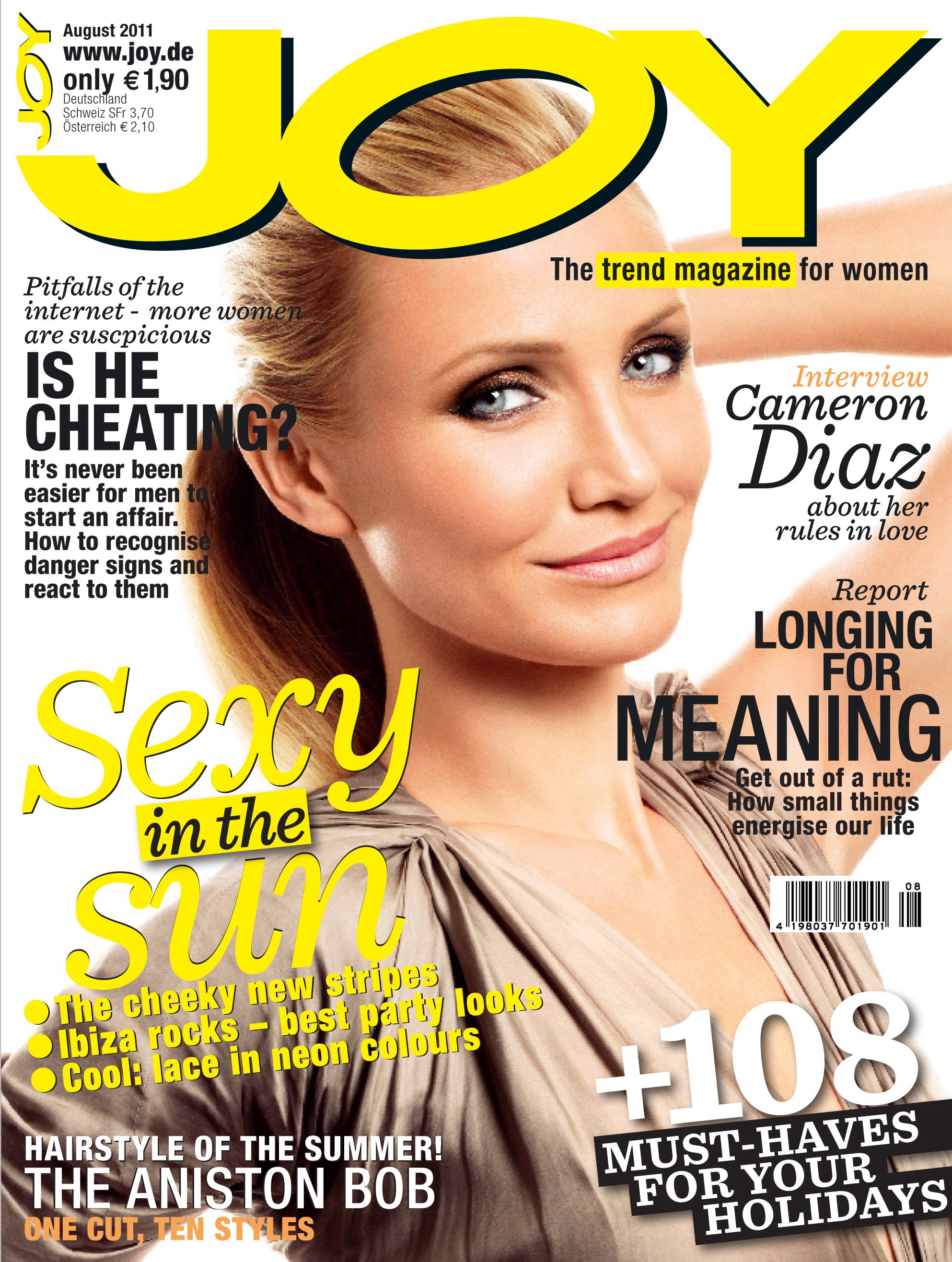 RIGA (September 21th, 2011) -- Marquard Media AG announced today the re- launch of its Latvian edition of trendy pocket-size magazine for women -  JOY, in partnership with SK Group in Latvia.
The relaunch is being held in Riga, Latvia with the first issue being the December 2011 edition. JOY Latvia will have an initial circulation of 23,000.
JOY is a unique magazine, offering ultimate trends about beauty, fashion and lifestyle. The unique tips and tricks will provide the reader best practical advise for personal styling to look like a star, but pay affordable price.
Arkadijs Steimans, Publishing Director of SK Group, said "Bringing JOY back to Latvia is an honor to us. We believe that JOY success in Eastern Europe, is sign that affordable trend magazine has to be a hit here as well. Our ambitions is to make JOY into the most popular female monthly in Latvia. "
"We are delighted to be working with such an experienced and innovative partner as SK Group", said Frances Evans, International Licensing Director for Marquard Media AG
JOY is one of the fastest growing trend magazines for women. It is now available in 13 editions in 18 countries (Germany, Austria, Switzerland, Hungary, Serbia, Bosnia, Montenegro, Romania, Czech Republic, Slovakia, Croatia, Poland, Russia, Kazakhstan, Ukraine, Bulgaria, Slovenia and Indonesia). In  Germany, Poland, Hungary, Romania, Czech Republic and Bulgaria JOY is the leading female magazine in it's segment. With its fantastic sold circulation of over 1.4 mil copies, JOY reaches over 3.5 mil readers every month.
SK Group:
SK Group is an international publishing house. Since 2001 in Latvia SK has published over 10 special interest magazines such as: RigaNOW!, NEXT and Men's Gadgets, as well as support multiple online properties. In June 2010 SK Group launched leading business magazine FORBES in Latvia. SK is also active in CIS countries publishing over 15 international and local titles in Russia and Ukraine.
Marquard Media:
Marquard Media AG, Zug, Switzerland, is owned 100% by the founder Mr. Jürg Marquard. The company publishes 35 titles and 30 websites in Germany, Austria, Switzerland, Poland and Hungary and is present with licensed editions in many other countries. The company employs about 550 staff