Main
Quote

Yaroslav Barishnikov
Fashion blogger & model
" JOY Beauty is one of the best beauty events I have ever attended judging by people at the event, by models and beautiful outfits at the fashion show.
I also use cosmetics, therefore it was exciting to see all the new trends.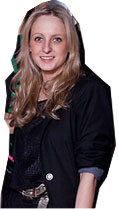 Sanita Kalniņa
fashion blogger
"I have to say that I was impressed with the high level of the JOY Beauty Stage event and it reminded me a bit of London Fashion Weekend (because of the quality, but this event was probably a bit more vip).